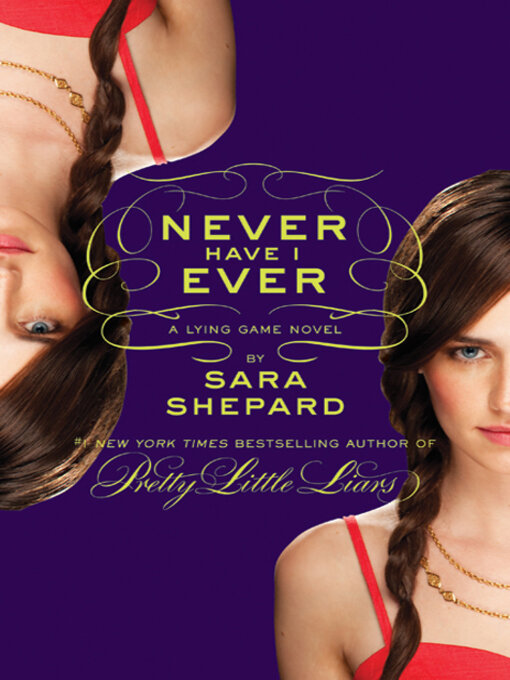 When Emma Paxton steps into the life of her long-lost twin Sutton to solve her murder, she finds new suspects at every turn, while Sutton looks on from her afterlife.
Very pleased to say I was impressed!
I've always liked Sara Shepard's writing, her pacing and the plot she uses are usually exciting and well-thought. I'm not sure why I didn't like The Lying Game, I believe I was judging it too harshly against Pretty Little Liars and didn't give it a chance. I thought Never Have I Ever was really exciting and had me guessing. I had started reading this at 10:00 at night (on a work night) and had to force myself to stop about an hour later.
I really enjoy the idea of Emma/Sutton and think it's interesting to see the story unfold. I enjoyed the dynamics of Emma, Charlotte, Laurel, and Madeline, and Madeline's character is SO complex. I also really enjoyed the Twitter Twins, they were hilarious and so true to our day and age. The pacing was great and the ending...wow! I'm really looking forward to the next in the series, Two Truths and a Lie, coming out in 2012!
****